DeLand Criminal Defense Lawyer
Aggressive, Skillful Advocacy in DeLand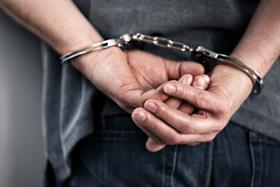 Never take a criminal charge lightly. From the moment you are given a charged, anything you say to authorities could be used against you, and without legal experience, it can be easy to say the wrong thing even if you are innocent. Your first priority should be enlisting the services of a skilled criminal defense attorney near you.
What Is a Defense Attorney?
A defense attorney is a professional who provides legal representation to individuals and entities accused of a crime. They help their clients defend themselves against the charges they may be facing, present mitigating evidence, negotiate plea bargains, and can represent their clients in court. Criminal defense attorneys are crucial in ensuring that the accused person is given a fair trial and serves justice.
Choose a Former Prosecutor To Fight for Your Rights
Mr. Williams has represented criminal cases from both sides. As a former prosecutor, he has a unique perspective on cases that helps him predict what kind of argument the prosecution will make. He knows how to expose and seize upon weaknesses in their arguments and build a rock solid defense for clients.
Call
(386) 277-1166

For a Free Consultation

Our DeLand criminal defense attorney can also help you have a criminal record expunged, allowing you to continue your life with a clean slate. We are always committed to helping clients achieve the best possible outcome, whether that involves complete dismissal of charges, reduced charges, alternative sentencing, or acquittal by jury.