Volusia County Sex Crime Lawyer
Criminal Defense Counsel in DeLand & the Deltona Area
If you have been accused of a sex crime, you can get immediate attention for your case at Williams Legal. We are available 24/7 to assist you and will do our best to fight for the results you want. Sex offenses can result in lengthy prison sentences, expensive fines, and required sex offender registration. They can ruin your reputation and affect the rest of your life. We don't want you to suffer unjust accusation.
Effective Defense for Adult Sex Crime Cases in Florida
Individuals accused of adult sex crimes may face years in jail in addition to mandatory sex offender registration. This can lead to restrictions on where you can work, live, and which civil liberties you can exercise.
We represent defendants facing the following charges:
Did your alleged victim give you consent within the context of your intimate situation? Are you being wrongfully accused by an angry or vengeful party? Let us assist you and work to clear your name.
Accused of a Child Sex Crime? Hire DeLand Criminal Defense Lawyer.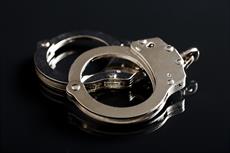 We have an AV Preeminent Rating by Martindale-Hubbell. This attests to our high standard of care. We stop at nothing to defend our clients and make sure your voice is heard. Child sex crimes come with severe penalties. Sex offender registration; restrictions on your parenting, occupational choices, and residence,; expensive fines and jail time are only some of the punishments you may encounter. In addition, if you are proven guilty of a child sex crime, it could affect your persona personally and professionally.
Our sex crime lawyer defend a variety of child sex crimes including:
Fondling
Lewd contact
Child molestation
Child pornography
Sex trafficking
Solicitation
Luring or enticing a child
Unlawful sexual activity
Lewd acts in the presence of a minor